Our survey on user experiences with the CRT closed at the end of October. Since then, the CRT has been in the news, as all courts have suddenly had to deal with working remotely in the pandemic. The CRT is attracting interest because it has been doing that all along.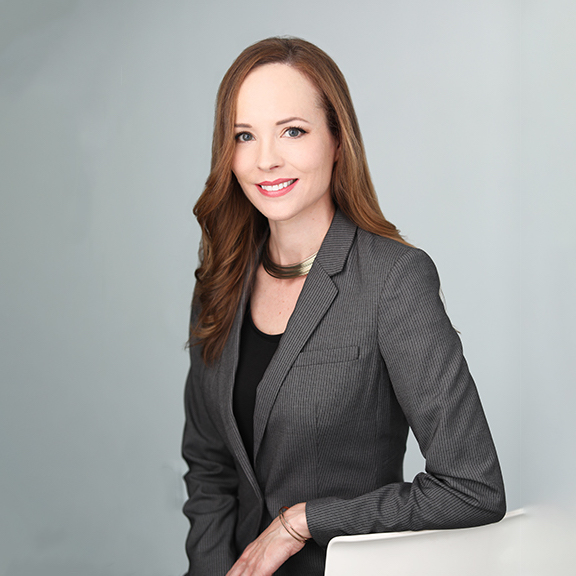 Understanding the experience of CRT users is even more important now that policymakers in BC and around the world are thinking about how to make their courts and legal processes more accessible, up-to-date and robust in the post-pandemic world.
Over the last few months, we have been organizing and interpreting the results of the user experience survey.
On Friday May 29, we will present some of our preliminary findings at the Law and Society Association annual conference. Of course, because of the public health situation, this year it is a virtual conference. We will be presenting remotely by videoconference.
We are very excited to share some of the results from this study with the community of law and society scholars.
Our study is qualitative research. That means it's most useful for learning how people subjectively make sense of their own experiences using the CRT. Our survey respondents aren't representative of the BC population or CRT users generally. But their answers help us understand what it's like for these individual citizens to go through a legal dispute at the CRT, from their own point of view.
We're still at an early stage of interpreting the survey results. But we can already identify a few key themes.
One is that the CRT does help some people resolve legal problems and get access to justice where, if the CRT didn't exist, it would be more expensive and inconvenient – or they'd have no realistic options at all.
For example, one survey respondent said:
"I own a business and am very busy during the day. I don't have time to go to a courthouse and stand around and deal with people who owe me a few hundred dollars. Being able to do this online at any time of the day really worked for me."
Another said:
"The amount of money I wanted was only $360. So if I had to use some other way, I think I would have not known where to turn and just give up."
Another theme is that dealing with a legal problem, including at the CRT, can be a stressful, burdensome, and confusing experience. Some of the survey respondents expressed frustration about various difficulties they encountered. For example, people told us that the law was very hard to understand, they were confused about the rules, the process took too long, or they didn't trust that it was fair. That wasn't everyone and the CRT generally has very strong positive ratings in its user satisfaction surveys, but these individual experiences are important for scholars and policymakers to think about. If some people are having these problems, what can we do to fix them?
One thing that seems like it would probably help is for CRT users to have an advisor or helper to assist them. We asked survey respondents who used the CRT's Solution Explorer whether anyone helped them to use it – whether that was a lawyer, a friend or family member, or some other advisor. About 40% of the survey respondents had someone who helped. Having help made a big difference to how effective they found the Solution Explorer.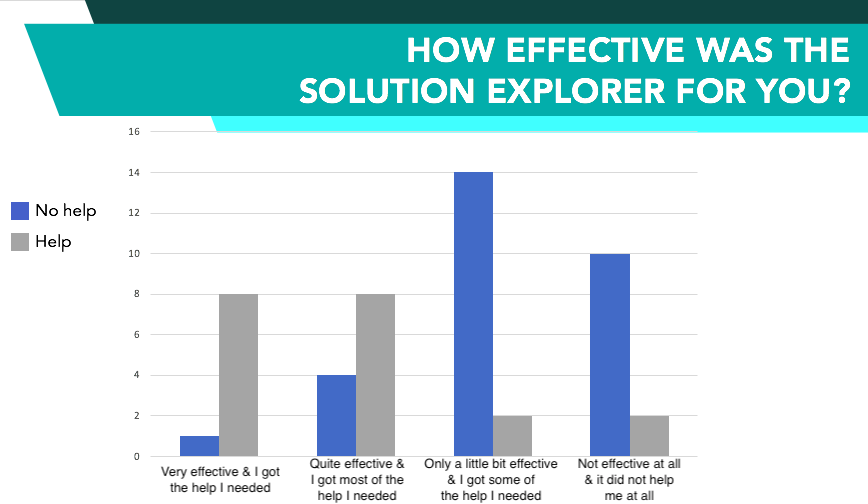 This suggests that having help would probably reduce the amount of frustration and difficulty that some of our survey respondents experienced with the CRT process. Even though the CRT is designed to be user-friendly, legal disputes are hard, and it's not easy to navigate your way through any legal process without someone to guide you.
This is also consistent with previous research that found having help makes a big difference when people are dealing with legal problems.
The Canadian Forum on Civil Justice surveyed Canadians about their experience with legal problems in 2016, and found that high percentages of people who got help from lawyers, non-lawyers and friends and family members found it helpful.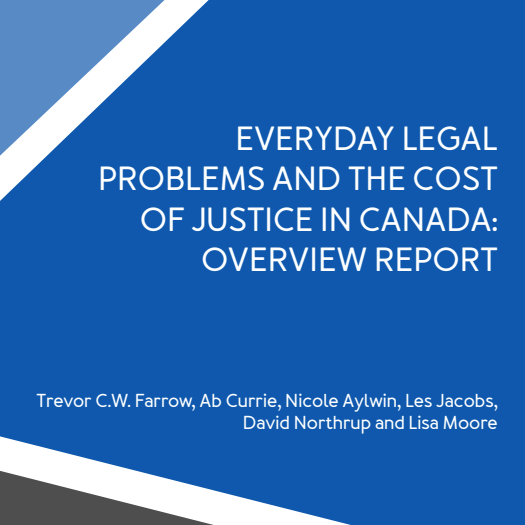 This might be seen as evidence that it should be easier for people to be represented by a lawyer in CRT disputes. Under s. 20 of the CRT Act, people are generally supposed to represent themselves, and can only be represented by a lawyer or another representative with permission from the tribunal – except in motor vehicle accident claims.
But because lawyers are so expensive that they are out of reach for most people, we don't think that this is a realistic solution. Instead, we think a better solution would be for lower-cost legal helpers – not fully qualified lawyers, but people with knowledge of the CRT system and the kinds of legal problems people use it for – to be available to help guide CRT users through the process.
After the LSA presentation on May 29, we will post the slides from our talk. We are working on a research article presenting the results of the user experience survey, and we hope that will be ready soon. We're also working on compiling and analyzing the interviews we conducted in the last few months with members of the legal community and observers about their views of the CRT. Please follow us here and on social media for more updates and information as we proceed with this work.
We are very grateful to all the members of the public who took the survey, and so generously shared their time and their stories.